About Dr Branch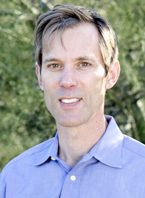 Dr. Paul Branch has been successfully treating patients with a wide variety of physical and mental illnesses since he first opened his private practice in 1999. He graduated from the University of Nebraska Medical College in 1996 and attended a family medicine residency at Lehigh Valley Hospital in Allentown, PA. His multi-dimensional, integrative treatment model draws from traditional medicine, functional medicine, and bio-energetic medicine, which includes Chinese medicine, Ayurvedic medicine (a traditional medicine of India) and homeopathy.
Dr. Branch's practice blends profound ancient wisdom with modern technology. He often uses the Digimeridian measurement, developed by Dr Yongli Ni, to make exact assessments of the energy balance. By measuring acupuncture points on the fingers and toes, the Digimeridian Machine measures the energetic balance in the body, allowing for a precise understanding of the energetic imbalances in each organ system.
According to Dr. Branch, "No contradiction exists between western medicine and Chinese medicine.  They are simply two different viewpoints on the same thing."
Dr. Branch believes that conventional medicine, which bases treatment on laboratory tests, is often inadequate for treating chronic disease, as well as for preventing diseases such as cancer. While this type of concrete, physical-level medicine – if you cannot see it on a test, no disease exists – is important in many medical situations, assessing patients from an energetic viewpoint can spot energetic imbalances before actual physical changes in the tissues occur.  Correcting underlying energy imbalances is the goal of Dr. Branch's treatment. When used well, holistic treatment is powerful and has a minimal chance of causing harm.  "It is what our medical system desperately needs," according to Dr. Branch.