Kimberly Branch, AADP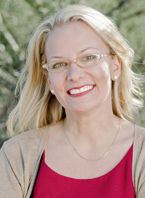 Kimberly Branch, AADP (Ayurveda) is a certified Ayurvedic Holistic Health Counselor and a whole foods nutritionist, working in conjunction with her husband, Dr. Paul Branch, to coach their patients back to health. She is an expert weight loss coach who helps patients achieve their weight loss goals using Ayurvedic nutrition and individualized herbal and homeopathic formulas.
Kimberly received her training in Ayurvedic diagnostics and nutrition from Dr. Naina Marballi, BSAM, DAC, a practitioner of Ayurvedic medicine for over 20 years in her native India, and Dr. Marballi's first student and certified Ayurvedic nutritional counselor, Amita Banerjee. From their center in New York City, both women are pioneers in the integration of Western concepts to complement Ayurvedic nutrition in the United States.
Kimberly is a member of The Alternative and Holistic Health Organization of New York (AHHO-NY), a community and membership-based non-profit organization dedicated to bringing alternative medicine and holistic health care to communities.
Kimberly is a former parenting and pre-school teacher in her hometown of Los Angeles. She also taught in Australia and New York City for over 15 years. She is an author of many children's books including books specializing in health and nutrition.
She loves to work directly with parents and children to plan and implement fun ways to improve health and nutrition. Kimberly is an old hand at motivating children through creativity to modify lifestyle changes.
For more information about Kimberly's children's inspirational children's books, please visit www.kimberlyfosterbranch.com.